NEWS
Event: New Sponsorship!
Date: Monday March 12th 2007
Details: Haque Design Research Limited develops the Environment XML project to bring tagged environmental data available to anyone with an internet connection.
The project will allow anyone anywhere to submit, share and store data-streams from sensors.
Visit http://www.haque.co.uk for more details.
Event: Exhibition "Assembling Adaptation"
Date: 4th December 2006 until the 9th January 2007
Details: Come and visit us at the "Launch Pad" gallery in London's Building Centre in Store Street .
Exhibition design and organisation by Phil Ayres http://www.philayres.org and Bob Sheil http://www.sixteenmakers.com
Publicity links:
http://www.buildingcentretrust.org/xplorer/exhibitions.html
http://www.ucl.ac.uk/news/SixteenMakersExhbition.html
      <![if !vml]>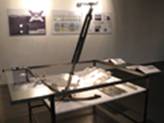 <![endif]><![if !vml]>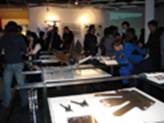 <![endif]><![if !vml]>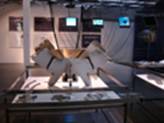 <![endif]><![if !vml]>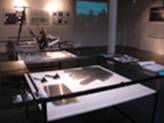 <![endif]><![if !vml]>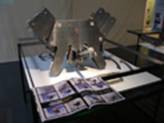 <![endif]><![if !vml]>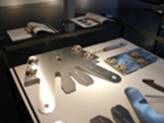 <![endif]>
A selection of images from the exhibition "Assembling Adaptation" at the Building Centre.
Event: Page 86-90 in BLUEPRINT magazine
Date: November 2006
Details: Take a look at this month's copy of "BLUEPRINT" magazine, page 86-90 written by Will Jones covering the first stage of sixteen*(makers)'s project in the Kielder Forest.
Event: Sixteen*(makers) Land in Kielder Forest, Northumberland, UK.
Date: August-September 2006
Details: The Sixteen*(makers) team close out the first stage of their installation in the Kielder Forest as the first "Architecture Residency" in the UK starts to take shape on the ground. Visit http://www.sixteenmakers.com for details.
Event: UCL VEIV project goes Live!
Date: June 2006
Details: A team of six Architects, Engineers and Computer Scientists worked together to develop and install a system to test the effects of display technology on how people move and how they "crowd" in a room with different levels of occupancy.
Question: Would somebody que for coffee in one busy space if they could see with the aid of a display that a nearby coffee bar was half-empty?
The team investigates; Mojtaba Bahrami, Erica Calogero, Katrin Jonas http://www.architectural-geom.com/ecss , Karen Martin www.prusikloop.org & Alastair Moore.
Thanks go to the staff of the UCL Gordon's and Bloomsbury café and their customers for hosting our experiment!
© 2006 All rights reserved Chris Leung                                                                                     Last Updated: 20 December 2006